FREE Shipping
Delivery: 2-7 Days
Questions?
Contact an TSG Expert: 1-866-485-3223
Share
The
 

TSG All Ground Elbow Pads
 are for serious riders who need pads that can withstand slams in pools and backyard ramps. Durable high-grade fabrics with double stitching, EVA impact foam and flat, high-density caps guarantee great protection and wear. Open-backed design with neoprene butterfly closure and 360° straps.
Features
Hardshell construction for maximum protection
EVA foam for absorbing shock
Pre-shaped design for body protection
Strong tear resistant nylon
Horseshoe shape to keep pad in place
Neoprene butterfly straps for easy on and off
Top and bottom velcro 360 degree strap
Open-back design 
SPECS
USES: VERT/PARK
CERTIFICATION: EN 14120:2003+A1:2007, LEVEL 1
WEIGHT: 300gm/0.66lb
MATERIAL: 35% POLYETHYLENE, 25% NEOPRENE, 20% POLYESTER, 10% EVA, 5% NYLON, 5% RUBBER
SIZE CHOICES: S, M, L, XL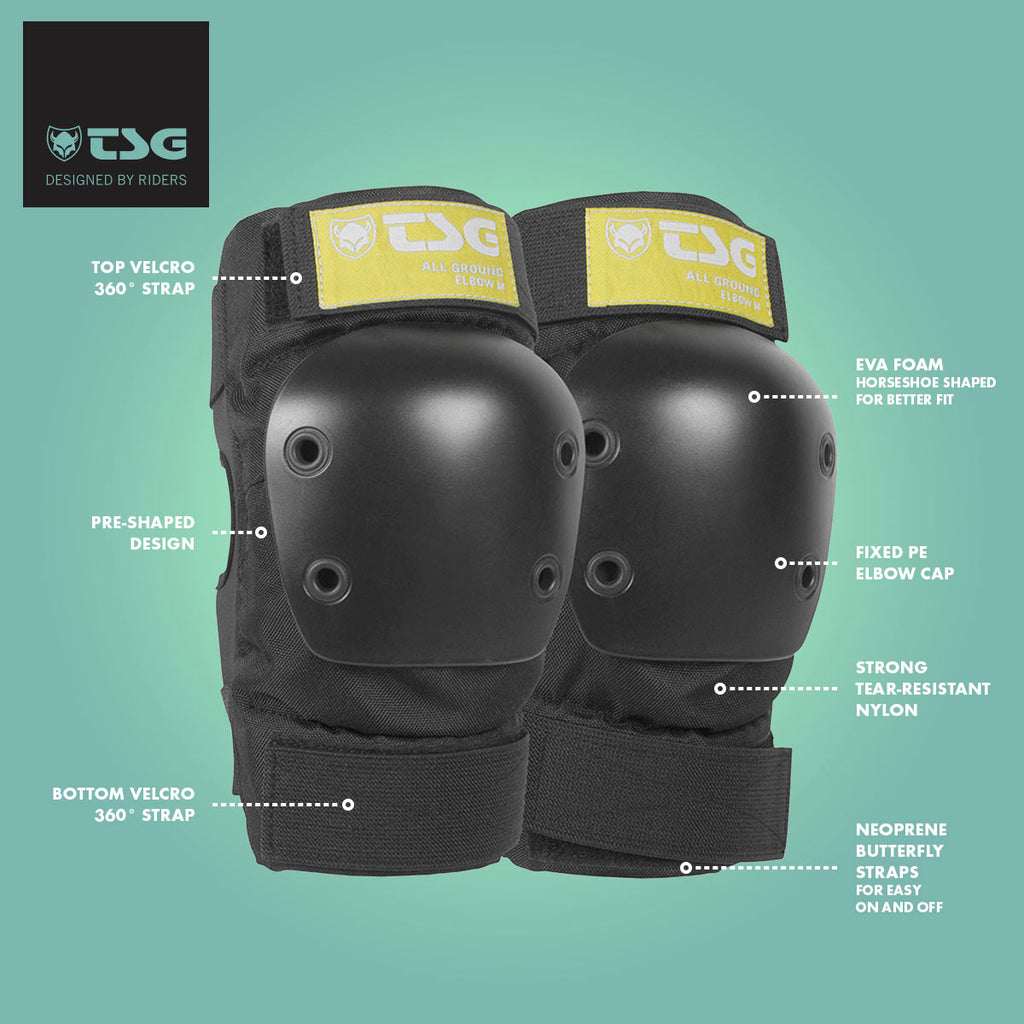 Returns & Warranty Policy

14-Day like new return policy on all products.

Shipping

Free Shipping on all orders in the USA. 
All orders ship by courier (Fedex, UPS, USPS etc.)
Shipping 2-7 Days